Jun
9
Sun
2013
Belgique: Assemblée Générale des Amis de Georges Simenon

@ Théâtre Poème
Jun 9 @ 12:30 – 17:30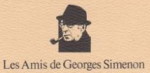 14h30 – 15h00: Bourse d'échanges
15h00 – 15h30: Introduction du Président
15h30 – 16h00: Présentation du Fonds Famille Simenon par John Simenon, son fondateur, Dominique Allard, directeur de la Fondation du Roi Baudoin, et Anne de Breuck, chargée de mission à la même fondation.
16h00 – 16h30: Les Cahiers de l'Herne présentés par Michel Lemoine
16h30 – 17h30: Le prochain livre de Michel Carly édité par Les Amis de Georges Simenon en fin d'année: Nouveaux regards sur les romans durs. Interview par Jean-Baptiste Baronian sur le thème: «Heureuses surprises d'un chercheur simenonien en archives».
17h30 – 18h00: Pause
18h00 – 18h45: Projection et comparaison d'extraits de trois versions de Picpus. Débat.
18h45 – 19h15: Les Maigret sous-jacents dans les films de Henri-Georges Clouzot. Projection et présentation par Michel Schepens.
19h15 – 19h30: Clôture
19h30 – 22h00 Cocktail et repas
Jan
8
Thu
2015
Portugal: "Georges Simenon, 1903-1989: more than Maigret"

@ Biblioteca Nacional de Portugal
PORTUGAL: "Georges Simenon, 1903-1989: more than Maigret". From January 8 to April 18, an exhibition of Simenon Portuguese first editions at the Portuguese National Library in Lisbon.
Mar
27
Fri
2015
Portugal: A Conversation With Fernando Sobral

@ Biblioteca Nacional de Portugal
Mar 27 @ 18:30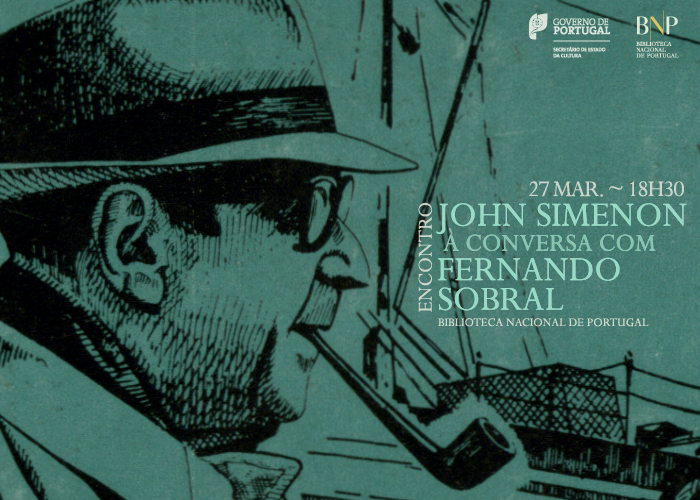 On the occasion of a visit, before it ends on April 18, of "Georges Simenon, 1903-1989: more than Maigret", an exposition of vintage Simenon book covers at the National Library of Portugal, I look forward to participating in a conversation with Fernando Sobral on March 27, at 18h00